close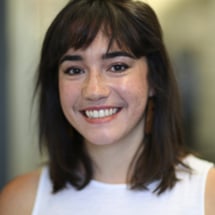 Casey
Testimonials
"Casey was the brightest spot of our child's entire year of chemistry. She knew the material extremely well, and was kind, organized, productive, patient, empathetic, and got the best results possible from our son (this was amazing). She was never late, great with scheduling, and flexible. She is truly a wonderful person and tutor and we are forever grateful for the positive year she gave our son, completely shifting his confidence and helping him to believe in himself and his abilities in chemistry. His final grade and SAT Subject Test could not have been better because of her hard work -- along with this, she managed to give our son a love of chemistry. We could not have asked for more." (Anonymous, Chemistry)

"Casey has been helping my high school daughter with math for almost 2 years and she has been an incredible tutor. She has guided her through algebra, geometry, trigonometry, and has patiently worked with my daughter in the areas she struggles most with. Thanks to Casey, her grades in math have improved and she has become more confident in the subject. Most importantly, she now loves and enjoys math. Casey is a wonderful teacher and an extremely supportive and motivated tutor and I'm very glad we found her!" (Anonymous, Mathematics)

"Casey was always prepared and she developed a study plan for me. Sessions with her were super productive and we got through a lot of material. I got a lot of support from her and she always assisted me the best she could. Casey was great and I'd definitely recommend her to anyone needing some help with AP Biology."
Want to study with Casey?