close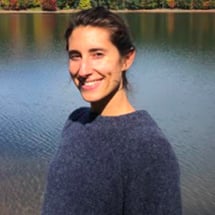 Emily R.
Testimonials
"Emily was great! Her feedback on my personal statement was fantastic, and she was always supportive and positive."


Emily

"Emily is the best! She really was such an enormous help to me in preparing and completing my medical school applications. She was there for me every step of the way - I could not be more thankful to have had the chance to work with her. Besides from being brilliant, Emily is kind and patient. Also, her turnaround time is incredibly fast - she is just on top of her game. I could not recommend working with Emily more!"


Harvard College graduate

"I was a re-applicant to medical school when I began working with Emily. She assisted me with my personal statement, primary application, and secondary essays. Her advice on the application process, both in general and on the writing aspects, made the most significant difference between my first and second attempts at applying to school. I found success the second time around, and I attribute a large part of this achievement to Emily's guidance. What set Emily apart was not only her own expertise, but also her willingness to promptly tap into the resources available at Cambridge Coaching when she encountered questions she couldn't immediately answer. This made me feel confident that I was receiving the best guidance possible. If you are in search of a medical school strategy and/or writing coach, I cannot recommend Emily enough."

Successful MD reapplication
Want to study with Emily R.?
Get started with Emily R.!