close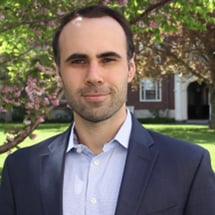 Jimmy
Testimonials
"Jimmy has been the best instructor that my son has ever had: positive, supportive, astute, and effective. He's truly changed the course of my son's life. I am infinitely grateful to Cambridge Coaching for connecting us with Jimmy!"

Matriculated at New York University
Rebecca

"Jimmy is a phenomenal editor. He helped me structure my essay in a way that highlighted my strengths. I also appreciated Jimmy's extremely fast turnaround: he was always able to get edits to me in a day or two. It was great working with him, and I feel very lucky to have him as a tutor!"


Donald, Law School Applicant

"Jimmy offered me realistic guidance through the writing and application strategy. Thanks to his approach, I'm going to law school with a massive scholarship."

Attending law school on scholarship.
Want to study with Jimmy?