close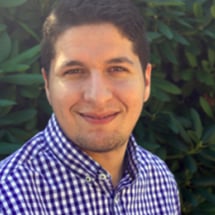 Abraham
Testimonials
"Abraham is a fantastic tutor. Not only is he incredibly encouraging and supportive, but he also has a genuine gift for teaching. He makes even the most difficult and intimidating material clear, asking questions throughout his explanations to ensure I am following. Our two-hour sessions fly by, as he is able to make all of the content (even orgo!) exciting with his engaging and high energy approach. I would highly recommend Abraham as a tutor for anyone looking to take the MCAT - his help and expertise has been invaluable for me in my studying process."


Katie L.
Want to study with Abraham?
Get started with Abraham!