close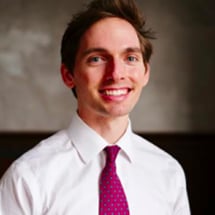 Grant
Testimonials
"Grant helped me create a plan for the MCAT and stick to it, went through specific concepts that were challenging, and helped me learn and practice helpful study and test-taking strategies." (MCAT Student)

Grant was especially skilled at indicating what is high yield and what is not important. He taught multiple ways to answer questions." (Imogen, MCAT Student, Score went from 497 to 516)

Grant was extremely helpful in reaching my goal for the MCAT. He was kind, caring, and patient teacher. I certainly would not have done as well on sections like CARS without his keen insight. I would absolutely recommend Grant to anyone in need of assistance with the MCAT.
Want to study with Grant?