MD-PhD
Navigating one intense application process is no small feat, let alone two at once. We're here to help you on your journey to becoming a physician-scientist.
Process
Are you ready to become a physician-scientist?
Your coaching team, led by an expert in your proposed field of study, helps your application shine. With our guidance, you'll ace the MCAT, articulate your research agenda alongside your clinical motivations, and produce dazzling AMCAS essays that provide a persuasive argument for why an MD-PhD is right for you.
1
Earn As in those premedical prerequisites
Your science coursework and GPA are crucial to your MD-PhD application and your career as a physician-scientist. Focus your attention on doing as well as possible in these courses.
Check out our premed services
2
Develop a strong premed resume with a balance of clinical and research experiences
MD-PhD programs will be looking to make sure that you are able to handle science as well as people, lab work as well as patient care. Your resume should display awareness and experience of both of these key pillars.
From our blog: finding research opportunities
3
Engage deeply with your field of study
MD-
PhD programs seek applicants who have a meaningful research background and clear goals for a future lab agenda.
To prepare yourself for the MD-PhD path, you'll need to seek out undergraduate research opportunities and demonstrate initiative as a scientist.
4
Make an MCAT preparation plan
The MCAT is a comprehensive, content-based exam that covers all major premedical subjects and requires strong reading comprehension and standardized testing skills. Your overall timeline should include three to six months of focused MCAT preparation.
Learn more about our MCAT program
5
Craft and polish your AMCAS, along with your additional MD-PhD essays
The work of any premed culminates in the AMCAS primary application, which requires strategic positioning and thoughtful written execution. For MD-PhDs, there are two additional essays to complete: the
"Why
MD-PhD" essay and the
"Significant
Research Experience" essay.
View a sample syllabus
6
Bolster your AMCAS with a compelling suite of secondaries
7
Prepare for your interviews
8
Update letters and letters of intent
The medical school admissions process is long and sometimes requires additional documentation months after your initial AMCAS submission. If you are still waiting for interviews or replies from programs well into the winter after your submission, a letter might be the right next step for you.
FAQs
Who should apply to MD-PhD programs?

MD-PhD programs are designed for those who want to become research physicians

(or

"physician-scientists").

Research physicians are trained to conduct research in addition to treating patients.

Are MD-PhD programs limited to preparation for laboratory research?

It varies school to school. Most MD-PhD students receive their PhD in a biomedical laboratory, researching cell biology, biochemistry, genetics, immunology, pharmacology, neuroscience, or biomedical engineering. Some schools have programming that allows MD-PhD students to research outside of laboratory disciplines

(example:

in fields like economics, epidemiology, health care policy, sociology, or the history of medicine).

Do I need a PhD?

Medical school alone does not provide formal training in research methodology, so you will need to fulfill that aspect of your education at some point if you hope to become a research physician. Postdoctoral fellowships can provide this training, but the total time is not necessarily shorter and the costs are not necessarily cheaper than committing to an MD-PhD program.

What is MD/PhD training like?

Students typically begin with 2 years of medical school, move to graduate school in their third year, and then return to complete medical school after defending their thesis research project. Summers are often spent doing lab rotations; depending on the school, this clinical work can range from casual, part-time work to extensive, full-time experiences.

How long does it take to complete an MD-PhD program?

Students usually complete the full requirements for both the MD and PhD degrees in seven to eight years.

What are the costs associated with MD-PhD programs?

Program costs differ: some schools may award a fellowship that includes full tuitions, fees, and a stipend, whereas other schools may require you to pay for all or part of thes

e fees

.

How many MD-PhD programs are there?

There are more than 100 MD-PhD programs affiliated with medical schools in the US.

What happens to the graduates of MD-PhD programs?

Most graduates begin careers focused on research, whether it's lab-based, translational, or clinical. As such, most graduates work at academic medical centers, research institutions, or in the pharmaceutical/biotech industry. Additional clinical training through postdoctoral fellowships may also be pursued.
Plans
We've created a structured yet flexible pricing plan that offers everything you need to succeed.
All of our coaching is available on an hourly basis. If you're not sure how much coaching you'll need, you can enroll in our "pay as you go" option.
First Time Package
5 Hours
The First Time Package allows for 2 hours with a strategy coach and 2 hours with a writing coach, as well as an initiating "huddle" for both your coaches and Cambridge Coaching admin to align on the strongest possible narrative for your candidacy. Most students who complete this block of hours will have developed a general argument for admission, along with outlines for their personal statement and 3 most meaningful activities.
$ 700
$ 900
$ 1300
$ 1700
AMCAS Package
20 Hours
5% OFF
This package is designed for students seeking coaching specifically geared towards their AMCAS. Your coach guides you through the crafting of your essay, from an initial brainstorm and positioning discussion through to the final product, as well as helping you to structure and polish your activities list, so it's as effective as it can be. Allows for several one-hour or 30-minute consultations as well as time for your coach to provide remote feedback and editing.
$ 2660 You save $140
$ 3420 You save $180
$ 4940 You save $260
$ 6460 You save $340
PhD Supplement Package
20 Hours
5% OFF
This package is designed to address the PhD supplement essays including your "Why MD/PhD" essay and your "Research Statement" essay. Allows time for remote feedback and editing by your team. Some students may require more time; this package represents our best estimate.
$ 2660 You save $140
$ 3420 You save $180
$ 4940 You save $260
$ 6460 You save $340
Secondaries Package
30 Hours
5% OFF
Your coaches guide you through research and outlining of your secondary essays, and then help you project manage this intense phase of the application process. Allows for hours with both strategy and writing coaches, plus a "huddle" for both your coaches and Cambridge Coaching admin to align on your candidacy. Represents our best estimate for 20 secondary applications. Allows time for remote feedback and editing by your team.
$ 3990 You save $210
$ 5130 You save $270
$ 7410 You save $390
$ 9690 You save $510
Interview Package
5 Hours
Your MD/PhD strategy coach will work with you to synthesize your candidacy into an eloquent interview performance. Typically includes an initial brainstorm and outline phase followed by rehearsal in the form of one or more mock interviews and feedback.
$ 700
$ 900
$ 1300
$ 1700
Comprehensive Package
80 Hours
10% OFF
Comprehensive guidance on the process with a coaching team consisting of a writer and MD/PhD strategist. We will guide you through your AMCAS, your MD/PhD supplement essays, as well as secondary applications. Team coaching will address school selection, writing, activities, interview preparation, and any other relevant aspects of the applications. Allows time for remote feedback and editing by your team. Represents our best estimate; applicants may need more or less time with their coaches.
$ 10080 You save $1120
$ 12960 You save $1440
$ 18720 You save $2080
$ 24480 You save $2720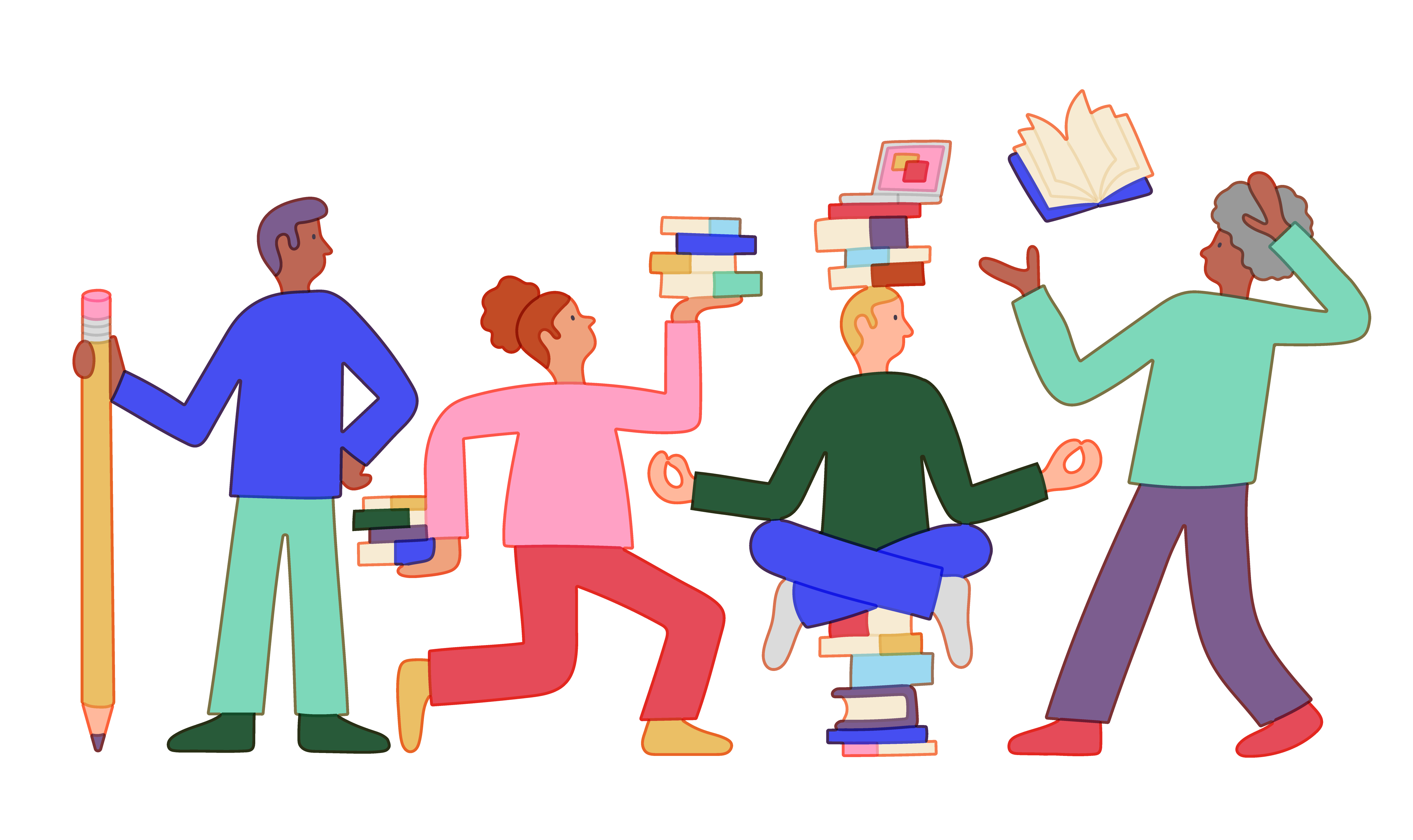 Tutor Tiers
We have 4 tiers of coaches. The coach's tier is based on the experience level of the coach with our team. All coaches begin working with Cambridge Coaching at the Standard tier.
Standard

0-150 hours
$140/hour

Senior

150-200 hours
$180/hour

Guru

250-300 hours
$260/hour

Master

350+- hours
$340/hour